One piece always comes out with great content and one piece red is no different. As a die-hard One Piece fan, you're probably eagerly looking forward to the release of the new movie. This latest installment in the franchise tells the backstory of one of its most popular characters, Shanks. The movie does a great job of humanizing him and making him relatable. It also sets up some interesting plot threads for future movies.
The future possibilities in the One Piece world after this movie are endless, and it'll be exciting to see what happens next! The depiction of the story was perfect, and it fits in perfectly with the story's timeline. If you're a One Piece fan, don't miss out on this movie!
About One Piece Red
The 15th feature film of the One Piece franchise, "One Piece Film: RED," was released in theatres on August 6th, 2022. The film is set to release in other countries soon after its grand opening in Japan. It has earned nearly 2 Billion Yen i.e. $10M within the 2 days of its release.
Fans all over the world are anxiously waiting to see the Red Hair pirates in action, especially Shanks. His past has been kept hidden for a long time, so fans are excited to finally get some answers.
One Piece Red rejuvenates our memories with all the characters
One Piece Film Red features many familiar faces from the series, including the Red Hair Pirates, Luffy's crew, Fujitora, Kizaru, Roger pirates, and more. The movie is focused on Uta, a talented singer with an "otherworldly" voice. She holds her first live concert and reveals herself to the world, where everyone gathers to enjoy her singing.
With so many beloved characters making appearances, fans of the series are sure to love One Piece Film Red. And with its focus on Uta's captivating performance, it's sure to be a treat for all fans of music.
The event begins with a shocking revelation – Uta is the daughter of Shanks! This leads to an exciting duel between the Red Hair pirates and Marines, in which fans will get to see the true power of Shanks and his crew. You just can not miss this action-packed battle!
Shanks: "The Killer Of Observation Haki"
According to @sandman_AP on Twitter, Shanks is known as "The Killer of Color of Observation Haki". It means he doesn't let his opponent see through the future. He can control one's own breath, not allowing his opponents to see the future. Shanks uses his burning sword against the enemies. Oda says that Shanks has his own plans for the new era.
As the Admirals make their way into the music festival, Kizaru starts to sweat catching Shanks' Conqueror's Haki. Fujitora decides to retreat, saying they shouldn't start a "war" because there are many citizens near them.
Shanks: A Celestial Dragon?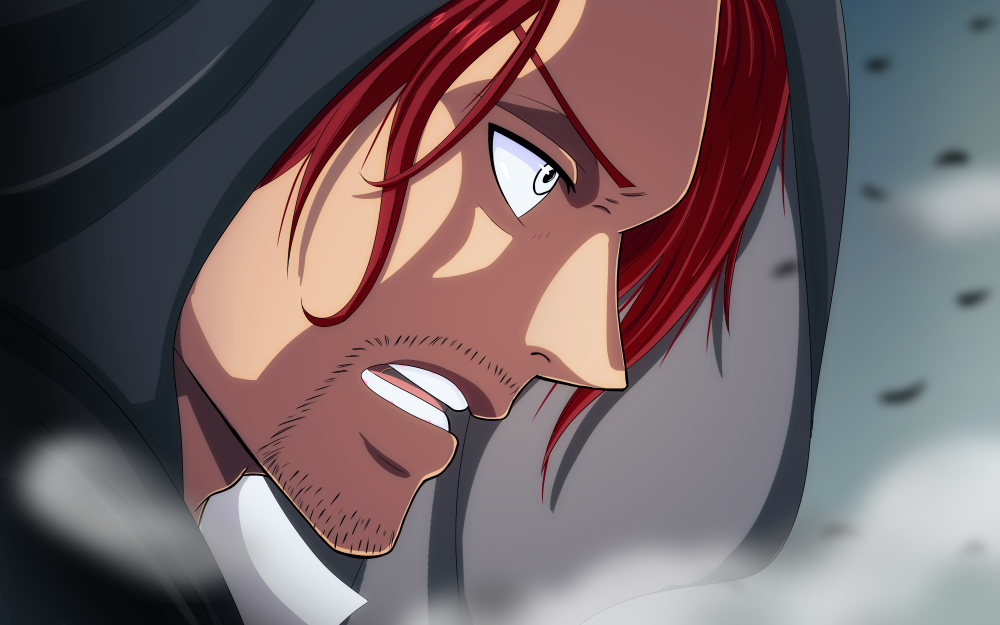 Roger and Rayleigh found Shanks when he was only 1 year old. He was stuffed into a treasure chest that Roger stole during the God Valley incident. 12 years ago (One Piece Chapter 1), Shanks' bounty was 1.004 billion berries.
According to the Five Elders, Shanks belongs to a family called as "Fearland Family". But, it's not established clearly in the movie whether he is a Celestial Dragon or not! However, it will raise some serious questions about Shanks's real identity.
Also Read: We are near the end of One Piece After This
The Top 3 Commanders Of Red Hair Pirates
It's confirmed that the first mate of Shanks and the second-in-command of the Red Hair Pirates, Benn Beckman is a highly skilled and dangerous man. One Piece Red didn't hold back to let us know that. In this One Piece movie, Beckman is shown using Armament Haki and stopped shots easily just by his hands. He is so skilled that he can even apply Haki to his rifle bullets. Besides, for the second time, he managed to hold off Admiral Kizaru as he did in the Marineford battle.
Yasopp's sniper skills are amazing and he is described as "someone who never misses a shot". Even better, Yasopp's Observation Haki is revealed to be way stronger than Katakuri's. While Katakuri can see the future only for a short span, Yasopp can keep seeing the future for longer periods.
Lucky Roux is the chef of the Red Hair crew. He isn't afraid to take risks for the sake of adventure. It's shown that he has a very unique fighting style, although he doesn't get to do much in One Piece Film Red. Befitting a man of his bulky stature, he moves his body like a bowling ball. He is also impressive at using Haki.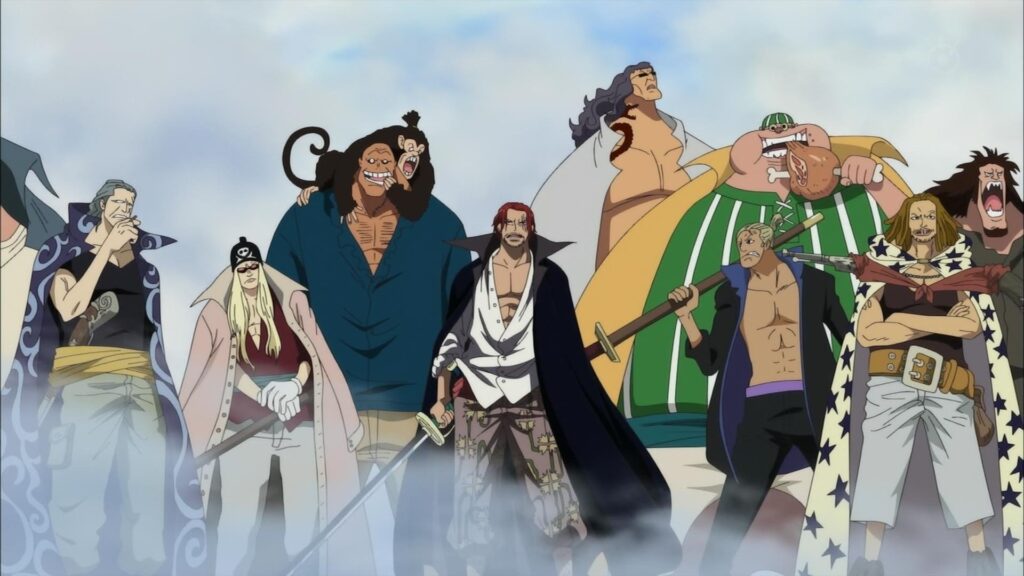 Other Crew Members Of Red Hair Pirates
Other than the top 3 formidable opponents of the Shanks crew, One Piece Film Red also features other members of the Red Hair Pirates. The other Red Hair Piraters are – Monster (the monkey), Bonk Punch (good at landing a strong punch), Lime Juice (fights in the air with an electric stick), Howling Gab (uses a cutting howl to rip anything apart), Building Snake (defensive and uses two swords), Hongo (breaks weapons easily).
There are a lot more amazing moments in One Piece Film Red (like Luffy's Gear 5). You'll get to see it once the film will be released in your country. As of now, the film is performing remarkably in Japanese theatres. Soon it will be available to watch in other regions as well. So, wait patiently, and don't miss the chance to see Shanks and his crew in action for the first time ever in One Piece History.
Also Read: Top 5 Anime You Should Watch
What's your reaction to the incredible power display of Red Hair Pirates? Share your opinion about this latest movie of the series, also don't forget to share this article with your nakamas. Until next time!